Your Trusted Cybersecurity Partner.
You have a vision for your company. Nothing But NET ensures your technology is secured and data protected to advance your goals by providing a layered approach to cybersecurity and support, 24 x 7.
An Award-Winning Company As Your IT Department
Year after year, Nothing But NET is nationally-ranked as a Managed Service Provider (MSP) and continues to receive some of the top recognitions in the industry. Repeatedly featured for our customer service and business-aligned technical solutions, we deliver only the most premium products, services and customer support. We continually strive to be the best so we can offer you the very best in IT services.
We were ranked #7 among global elite MSPs for 2023! Nothing But NET is recognized for being agile, flexible and innovative and is celebrated as an organization that continues to reinvent itself to meet their customers' changing needs.

Why Choose Nothing But NET?
We want to prepare you to impress your board members or leadership team—whether that means showcasing cost-effective upgrades to physical technology and software or presenting business IT solutions.
Steve Brown and Bob Cox understood from the beginning that relational customer service would need to include the career priorities of IT professionals, CIOs and CEOs. You need support in developing a vision and the ability to communicate costs and benefits to gain financial investment, and you want a level of trust from your board that allows you to act in your company's best interests.
Nothing But NET understands how these complex relationships and professional objectives affect the capacity of your business. Choose our managed IT services for end-to-end business support.
The Cybersecurity Framework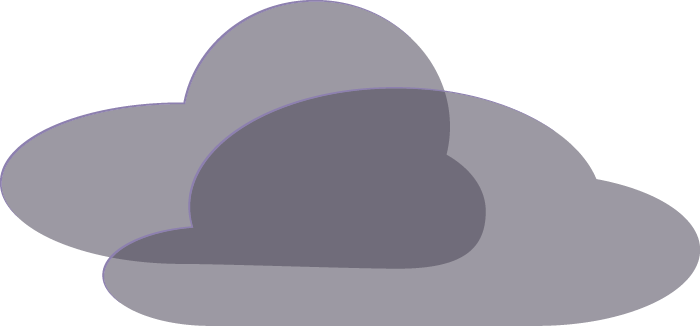 Services for Each Step in an IT Journey
Our comprehensive suite of remote and on-site services offers a large range of business IT solutions.
Tools & Education to Build Your IT Acumen
The jargon, expansion and complexity of technology can be overwhelming. Let us simplify it for you.
Our Partners Are Your Partners
We have partnerships with all the major vendors and suppliers for you to leverage as you design your IT operations and service delivery.
An Affordable IT Investment
Our services are less than it would cost to employ just one IT expert—so you can leverage the best-in-industry tools needed to sharpen your competitive edge and maximize your return on your IT investments.
Tier III Security-Class Data Centers
Our Phoenix, AZ, location is housed within a Tier III Security-Class data center, ensuring secure operating environments and state-of-the-art infrastructure.
Responsive Customer Service
Our sales and administrative office in Chandler, AZ, is available to discuss additional IT services and purchase of hardware and software or work through account-specific questions.
Don't take our word for it.
Hear why our customers love NBN!
"Initially, we relied on Nothing But NET to provide support for our IBM NAS, but they have since progressed to assisting with our entire technology infrastructure. We continue to realize efficiency and customer service gains through their efforts and firmly believe that NBN has enabled us to be more competitive and responsive to our own customers' needs."
"Technical support is just one of the many reasons we have stayed with Nothing But NET. The ability to pick up the phone and have the assistance of knowledgeable support staff is absolutely necessary in today's market place. Losing business due to computer problems is unacceptable."
"I would highly recommend Nothing But NET to anyone in need of a responsive, efficient and knowledgeable technology company."
"Nothing But NET has consistently exceeded our expectations, both on a technological and professional level, and I have yet to encounter an Information System issue they cannot resolve." "They have provided responsive, flawless support for our intrusion detection system, network functions, software interface issues. Email and Internet monitoring, virus protection and clean-up, server conversions, hardware issues, and much more."
"NBN was a critical part of a recent, external, third-party Information Systems controls and security audit that the Bank was required to obtain. They played a large part in the Bank receiving favorable ratings on this exam."
"The efficiency that our company has gained as a result of their continued service is immeasurable. I wouldn't hesitate to recommend NBN to anyone requiring Information Systems consultation."
"Nothing But Net played a crucial role in helping our financial firm successfully navigate our annual audit and fortify our network security. Their expertise and dedication were evident throughout the process, as they meticulously assessed our systems, identified vulnerabilities, and implemented robust solutions. Their comprehensive approach ensured that our network met stringent compliance standards, giving us confidence in the integrity and confidentiality of our sensitive financial data. Thanks to Nothing But Net's unwavering commitment and professionalism, we not only passed the audit but also strengthened our overall security posture. We highly recommend their services to any organization seeking reliable and effective network security solutions."
"I am thrilled to share my heartfelt testimonial for Nothing But Net, who recently came to my rescue after a devastating cyberattack. Their exceptional expertise and unwavering commitment to restoring my data were truly remarkable. With their prompt response and cutting-edge techniques, they efficiently recovered all my valuable information, ensuring minimal disruption to my business operations. Their professionalism, dedication, and ability to navigate complex security challenges surpassed my expectations. I am forever grateful to the skilled team at Nothing But Net for their outstanding services, providing me with peace of mind during a challenging time."
"I cannot recommend Nothing But Net's IT support services enough. Their team is truly exceptional, providing unparalleled expertise and responsiveness. They have consistently gone above and beyond to swiftly resolve any technical issues we've encountered, ensuring our systems run smoothly and efficiently. With their unparalleled dedication and knowledge, Nothing But Net has become an invaluable partner for our business."